This was a special order dress that I created custom for a Fairy Bride.
I created this dress using a gorgeous vintage table cloth as my base. I dyed it using a multi-color process. I embellished it with my own crochet work, vintage laces, collaged and quilted organzas and chiffon. I finished it off with a few thoughtfully placed silk flowers. I was asked to make a dress that looked like it was made out of woodland moss and was fit for a fairy queen.
If you would like to order your own custom wedding dress, please contact me.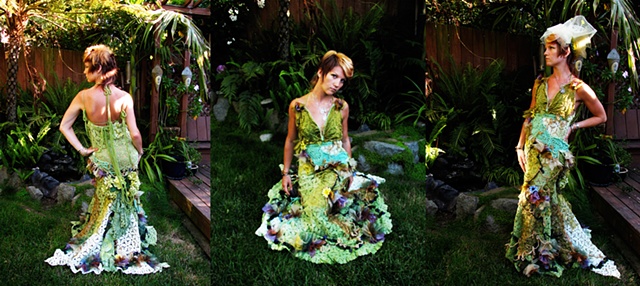 Moss Fairy Wedding Dress
vintage crochet, fabric, quilted and collaged fabric, silk flowers
sz. 6
2011